Kelly fox who real name is chloe nick when human is an fnaf 6 oc character who is darknewshadow5's oc's and the wife of Steven nick and the mother of David nick, Ben nick, holly nick and April nick with an pet called Roxy.
Appearance
Kelly fox
She an white rockstar fox who doesn't perform on stage and acts like the scraps and lefty she appears to have hair which is metal plastic in an ponytail which is the colour light pink and her ears are under her hat with orange eyes but one of her eyes are missing and she wears an light red dress and navy pink tall ballerina shoes and an pink bowtie and an pink looking police hat with an pink diamond on it with an star on the middle of the chest.
Human
She has dark blondeish brownish hair and brown eyes an red sweater and an belt and long blue ripped jeans and black and white sneakers.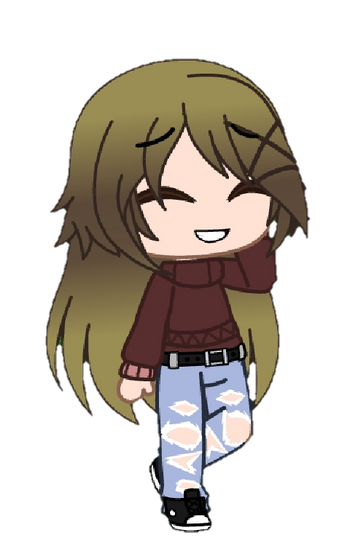 Backstory
Chloe nick
Before her death she was an artist she drawn the rockstar animatronics but got killed by an new killer called Billy then possessed Kelly fox who has been turned off for months to turn her back on again.
Kelly fox
after escaping the burning pizzeria she went to a new pizzeria called Danny's fun pizzeria and lived in the parts room.
Triva
Her jumpscare is you look on the right and her shaking her head crazy.
She the only fnaf 6 oc character to survive the fire by escaping.
Her Danny's fun pizzeria jumpscare is her face coming right up at you.
her age is 26 years old when alive.
There an error in her Danny fun pizzeria jumpscare when her bowtie is missing.