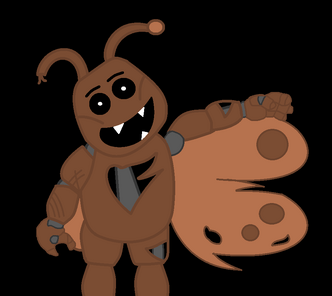 Info
Cicada is a animatronic cicada who worked for the government.
History
Cicada worked for years in a secret government compound, guarding and attacking trespassers. As newer technology and security were developed he was sent to an unknown location.
Personality
Cicada is a little aggressive and now somewhat insane since he no longer can serve and do what he was built to do.
Roles
Programmed Phrases
Phrases that Cicada had programmed.
"You are trespassing. Leave Immediately."
"This is private property. Leave at once."
Cicada also had alarm noises and screeching
Trivia
He is based on the infamous Cicada 3301.
Gallery
Miscellaneous